Lockdown  Stays
What a year 2020 became. The COVID-19 pandemic changed our lives beyond all recognition in just a relatively short period. We all had to stay home and many of our plans were thrown into confusion or cancelled altogether. But there are still holiday opportunities out there, especially in the UK.
Staying in a hotel will require the obligatory social distancing, the wearing of masks, and minimising face-to-face contact. All of those precautions are not the ideal environment for you when you want to get away from it all. If you want to escape but still be in your own space, hiring a cottage in England is the only way to go.
Self Catering Holidays 
Self-catering holidays have become incredibly popular recently. As it turns out, the 'staycation' is the new vacation, as many people are finding out. The joy of renting a cottage for a little holiday means that you can swap your own home for another, but one that's located exactly where you want it and without having to deal with any noisy neighbours.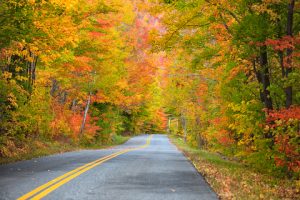 Swapping your hometown for somewhere else can give you many benefits. In these difficult economic times, we all want to stretch our money further than ever. Staycations are much more cost-effective. There are also no costly flights to buy, car park costs to pay for or any last-minute panics over lost passports or tickets. Instead, just hire a cottage, pack some food and you're done.
Exploring
Hiring a cottage in England gives you incredible countryside to explore. Whether you're a mountain hiker, cultural enthusiast, or a history buff, you'll find somewhere to stay that gives you all of those things, often all within a short distance of each other.
A new cottage in a new area means you will also get to sample all the incredible things our country can provide. If you're a foodie, then you get to try new food and drinks local to that area, from local produce or traditional dishes, your taste buds will be on their little holiday.
Don't forget, if you have pets, you also don't have to fork out for kennels or pet-sitters. Simply find a 'pet-friendly' cottage and the whole family can come along.
Before you go online and book, we can't just pretend that the coronavirus doesn't exist, as much as we'd like to. When renting a cottage, make sure that there is a thorough cleaning procedure in place and is being adhered to. 
The COVID-19 pandemic has impacted all our lives, but that doesn't mean it has to change it forever. We need to adapt. Whilst a summer abroad might be a distant memory, you have the whole country on your doorstep ready to show you what you've been missing.
Thank you for reading our blog post. If you're interested in a potential staycation this year and are looking for the perfect cottage to settle in and relax, then take a look at our cottages and get in touch with us today to book your stay.