Gone are the days of the traditional holiday, a two-week all-inclusive hotel somewhere in the sun. Particularly in 2020 and the post-COVID world, many people are turning toward holiday lettings so they can stay in their own space and isolate themselves from others while still having a fun and relaxing time, something that's almost impossible in a hotel. 
There are two main types of holiday letting: short-term and long-term. Let's explore the main differences between these forms of holiday letting.
The Differences Between Short-Term & Long-Term Holiday Lettings
Short-term let's are defined as properties that are rented out for no more than six months, however, in holiday terms, they tend to be rented for anywhere from a night up to a few weeks. A shorter rental period will often be comparably priced to a hotel, but with more of the amenities of a traditional home.
If you're planning on staying for a few weeks it can be somewhere where you can settle comfortably and not have to worry about disturbances. Often the best time to book a short-term let will be during the off-peak season, as a business for the property owner is likely to be quieter and they may adjust their prices to reflect this. Booking a few months in advance is advisable as trying to book a few days in advance will leave you vulnerable to price fluctuations and you may miss out on your dream holiday. However, the appeal of a short-term let is that it can be booked for a small period on little notice, just make sure where you want to stay has available space in advance.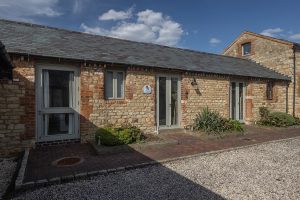 Long-term let's are defined as properties rented out for a minimum of six months, and often the contract is based on a six or twelve-month extension period. Longer-term lets will allow you to lock in a price for the duration of a contract so you will be unlikely to suffer a peak season spike. A longer-term let will allow you to truly set up a second home when you're on holiday. 
If you're thinking about a long-term rental you may wish to view a few properties before committing as once the contract is signed you won't be able to change your mind for a few months. It's advisable to book a long-term holiday well in advance if it also allows the option for short-term lets. If this is the case, it'll be best to contact the property owner and explain your needs. However, if it's designated as a long-term let the booking process will be easier, but again it's advised to book in advance to secure the property.
Now you know the pros for each type of letting you'll be able to make an informed decision and easily compare choices for your next holiday. If you're interested in a potential staycation this year and are looking for the perfect cottage to settle in and relax, then take a look at our cottages and get in touch with us today to book your stay.