Renting a holiday cottage can be a wonderful experience. Not only can you rent the cottage of your dreams, but you can also rent it in the destination of your dreams! Many people make the choice to rent holiday cottages or a holiday lodge, meaning you can have your own comfortable space whenever you decide to go on a relaxing holiday for yourself or as part of a family holiday. There are a few things you should know before you decide to rent though, which we will take a look at in this blog.
Renting a holiday cottage
Find Out Where the Amenities are Before Renting
It's best to find out where the local shops, petrol stations, banks and any other key amenities are before you arrive. This saves you time and stress, so you're not hunting around for them when you do arrive!
Read the Terms of Business 
Carefully read the terms of business for the owners of the cottage you are interested in. Make sure you understand where your liabilities lie, such as for insurance and breakages, etc. Some companies may ask for a deposit which is sometimes refundable providing no accidents occur, and other times is non-refundable and included in the overall price. Check you know who the contract is with, for example, is it the company representing the property or the property's owner? This is important in case any disputes occur.
Consider Pet Policy
If you are wanting to take a pet along with you, make sure you check with the agency or other owner beforehand, whilst many cottages are pet friendly, never assume. Also, some terms may permit a pet, but require it not to enter a certain part of the cottage.
What Will You Need to Bring?
A rented cottage will usually provide some bed linen, but do check first so you do not get caught short! Also consider other essentials such as towels, washing detergents, toilet paper, and firelighters/matches.
Book Ahead
Once you know you want a cottage, book ASAP! Firstly, you may receive an extra special deal booking ahead. Secondly, you reduce your chances of disappointment due to everyone else beating you to it! And if you are wanting to book for a special occasion such as Christmas, book even further in advance as there will be a higher demand.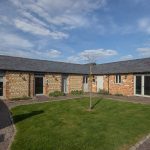 Will You Self-Cater?
You might want to take care of food options all yourself. But did you know you can also receive catering service with meals left out for you to cook, or even cooked meals? And some companies cater to parties. You can also check to see if there are any restaurants nearby. 
If you are renting a holiday cottage or a holiday lodge, following these simple pointers should help ensure you have a family holiday, or perhaps a weekend of personal time, to remember! 
Contact Us Today
Give us a call today on 01327 811 714. Or please feel free to fill in the enquiry form on our contact page to find out about any of our other services.