From everyone at Tove Valley Cottages, we hope you're staying safe. This means only leaving your home for essential shopping or exercise. In these tough times, it is important to focus on living in and enjoying the moment. But, it can also be fun to plan ahead and look forward to the future.
Summer breaks are the perfect thing to plan and look forward to. A breakaway with family or friends can be a fun and exciting project to plan. As well as look ahead to. In these uncertain times, it's fun to think ahead to better times.
Of course, we don't know when the COVID-19 lockdown will end. At the moment, everyone's safety is the number one priority. Right now we don't know if any of us will be able to have summer breaks away, but in these uncertain times, it doesn't hurt to be positive.
That's why in this blog, we're going to explore some incredible getaway ideas for summer:
Summer Breaks
Sometimes summer breaks are about switching off and relaxing. After such a stressful time, a breakaway in luxury self-catering accommodation can be the ideal way to relax. A cottage holiday is an incredible way to relax, explore nature, and have fun.
At Tove Valley Cottages, we offer luxury self-catering cottages including a variety of designs. All our self-catering accommodation options are named after animals that can be found on our farm. From Hares Scrape and Mole Hole to Mouse House and Otters Holt. A big part of our luxury cottages is connecting with nature and animals. This is why our luxury cottages are all dog-friendly accommodation. So you can enjoy your summer break with your non-human best friends.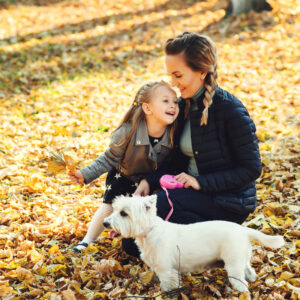 Break Away Ideas
At Tove Valley Cottages, we offer a choice of thirteen luxury self-catering cottages. Our holiday cottages are pet friendly and have options to sleep up to eight guests. So whether you want an intimate getaway for yourself or a large summer break, we have luxury accommodation for you and your guests.
One of the things we're most proud of is each cottages individual character. We aim for our cottages to have all the fittings and home comforts you need. This includes free unlimited WIFI access with all our cottages. We want our luxury cottages to be a home away from home. Except our cottages are right in the middle of the British countryside.
We were originally a victorian dairy farm. This is why all our holiday cottages are unique buildings with their own character. And why we're located in such a beautiful part of the countryside.
On our grounds are scenic courtyards featuring wonderful rural views. We also have comfortable seating areas, barbecue facilities, and a large pond. As well as a paddock and a load of wildlife.
To find out more about what we do, get in touch with us today:
Contact Us Today
Give us a call on 01327 811 714 or please feel free to fill in the enquiry form on our contact page today.